Simone Salvatori showed his tattoos to Reflection of Darkness-team.
Aside to a complete view to most of Simone's tattoos, you'll find out when the vocalist of Spiritual Front started getting tattooed, who are his tattoo-artists, hat meaning his tattoos have.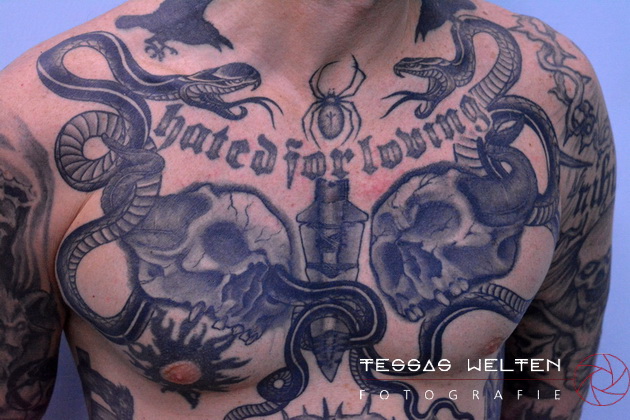 "I despise the mere display of style, the collection of perfect but useless tattoo, well done but without history or meaning. Of course, this is my personal point of view, and at the same time I'm conscious that not all tattoos must have a specific meaning, but the tattoos done just for being cool doesn't work to me," - told Simone in the exclusive interview.
Read more at
Reflections Of Darkness