NEW LIMITED BHIBS-EDITION
|
BHIBS
Spiritual Front invites you to celebrate the Black X-mas! As a special present there is a new strictly limited eiditon of the vinyl "Black Hearts in Black Suits" with black cover.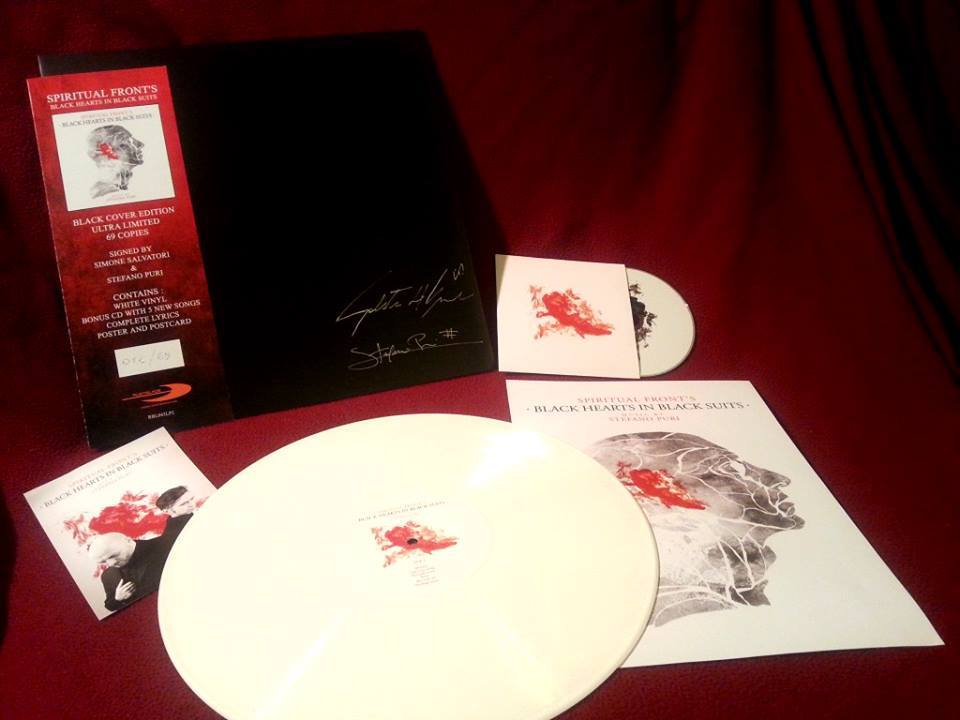 There are only 69 copies. Each copy is hand numbered and signed by Simone Savatori and Stefano Puri.
The release contains a white vinyl 180 Gram, a bonus CD with 5 new songs, complete lyrics, a poster and a postcard.
TRACKLISTING:
SIDE A
1. Miserere
2. Life's too Long
3. Eternally yours
4. Petra
5. The only sin
6. No forgiveness
SIDE B
1. Pie Iesu
2. I just can't have nothing
3. I believe I was yours
4. Lysiane
5. Choose death
6. Each man kills the thing he loves
BONUS CD
1. Nora
2. The only fault (instrumental version)
3. Remember if you can (voice and piano version)
4. Dona eis Domine
5. Every wild desire (instrumental version)
6. Few coins to shut my mouth (voice and strings version)